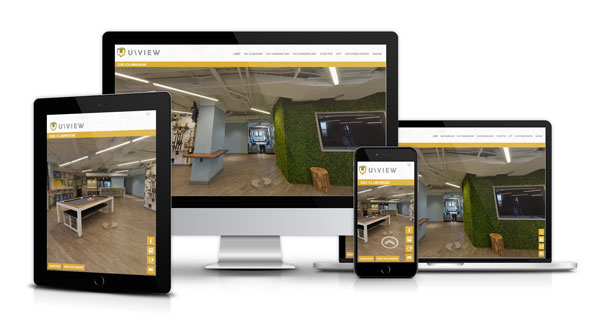 Altavista 360 Virtual Tour is the perfect tool to increase your locations exposure, captivate your audience & convert prospective customers into actual customers. With nearly unlimited customization, engaging features, and a wide variety of ways to use it
Our 360 photographs are taken in 4K+ resolution that have the extraordinary capacity of putting individuals inside the space you need to showcase, expanding trust and making new business.
Ideal for showing on desktop, leasing tables or kiosk, mobile phones and virtual reality glasses, this is a first class 360 experiencie for your customers.
Branded interface
We Match your design or if you prefer we design a new fresh layout
Original Web Design
Branded Virtual Tour
Qr Barcode
You can also include your virtual tour in any printed material, and showcase your property on any surface.
Outstanding Features
Mobile experience
Works seamlessly in any device and any Operating System (Mobile, Tablet, Desktop, Laptop)
VR experience
Inmerge your customers in an amazing experience using VR Glasses
Google Street View Compatible
We can add your Virtual Tour to Google Streetview, gaining extra exposure through Google Maps.
Custom Design
Full Control
You will have full control over your virtual tours, no extra costs or hidden fees, easy embedding on your site.
Interactive Features
Interactive information points and popups. These can include galleries, video, web pages or text.
Social Shareable
Let your customers share your Virtual Tour on social platforms
4K+ Resolution
We work with the highest professional Nikon Cameras that offer resolution highest than 4K+ See an Example
True Virtual Reality Experience
Our Custom virtual tours bring 360 viewing to the masses. Designed to be used with virtual reality glasses like the Google Cardboard headsets. or any other VR headsets, bringing interactive viewing to your target market at events and in their home.
We can supply branded and un-branded Google Cardboard headsets for displaying our 360 work, perfect for showcasing your experiences at roadshows and events. We can shoot, process and supply your interactive content and provide support with our own technology and headsets.
Trade Shows
You can use custom branded Google Cardboard headsets with your logo to display your virtual tour in any location or trade show, also, you can give away the branded headset as a exclusive promotional gift.
Mobile Sales Tool
Want to sales fast? A VR headset could be the boost that you need. When you are on sales meetings and show the customer your property, a great way of increasing awareness and building trust during the sales process.
Education
Use headsets to help during training sessions where access to a location isn't possible due to health and safety constraints.
Google Cardboard Headset
Google Cardboard Headsets work in a similar way to more expensive headsets like Samsung Gear, Oculus Rift or HTC Vive, the quality is slightly less due to the different build and the phone resolution. The Google Cardboard headsets is made from cardboard and come flat packed. Google Cardboard works inserting your smart phone and using the power of your device. Their low cost and ability to custom brand make them the perfect give-away and the perfect virtual reality experience.
Some Clients